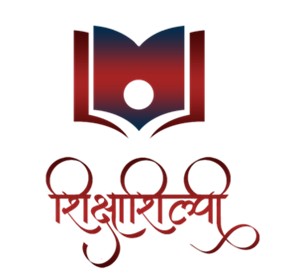 "Shiksha Shilpi (शिक्षाशिल्पी) is a module developed to cater the needs of teacher for enhancing their teaching-learning techniques."
Vijnana Bharati aims at re-visioning and revitalizing science education retaining the Swadeshi spirit to realize national goals. Education provides an appropriate foundation for doing and developing science for overall societal progress. Teachers, being central figures to the educational system, obviously play a vital role in laying desired foundations.
The role of science teachers is not only limited to communicating important scientific information to youngsters but also to carve out brilliant scientists by instilling a spirit of scientific inquiry and reasoning in young minds. Science teachers are not just communicators but are creators of scientists and technologists of the future. The progressive enrichment of science teachers will continuously elevate the level of scientific attitude in the society that will ultimately bring prosperity to the country and well-being of the people.
It is said that the quality of a nation depends on the quality of its citizens, whereas the qualities of its citizens depend upon the quality of their education. The quality of their education depends upon the quality of their teachers. Despite the technological advancements in the process of teaching-learning, it has not been possible to replace the teacher. It is, therefore, not mere rhetoric to say that the teacher is the living ideal, the fountainhead of knowledge, and the potential guide to provide direction for the growth and development of students, who are worthy citizens of tomorrow.
We consider the teacher to be the backbone of the education system as well as the architect of society. Vijnana Bharati recognizes the role of science teachers in actualizing national reconstruction. Keeping this in mind, we are rolling out a module for science teachers named SHIKSHA SHILPI (शिक्षाशिल्पी).
OBJECTIVES
To empower teachers to create the investigative spirit and logical approach amongst students.
To educate teachers to augment the analytical ability of students.
To train teachers to develop hands-on activities for students.
To prepare teachers to frame higher order thought provoking questions.
To encourage teachers to propagate the development and contribution of Indian S&T from ancient to modern times to students.
To develop understanding about sustainable development amongst teachers.
To make the students aware about scientific happenings around them.