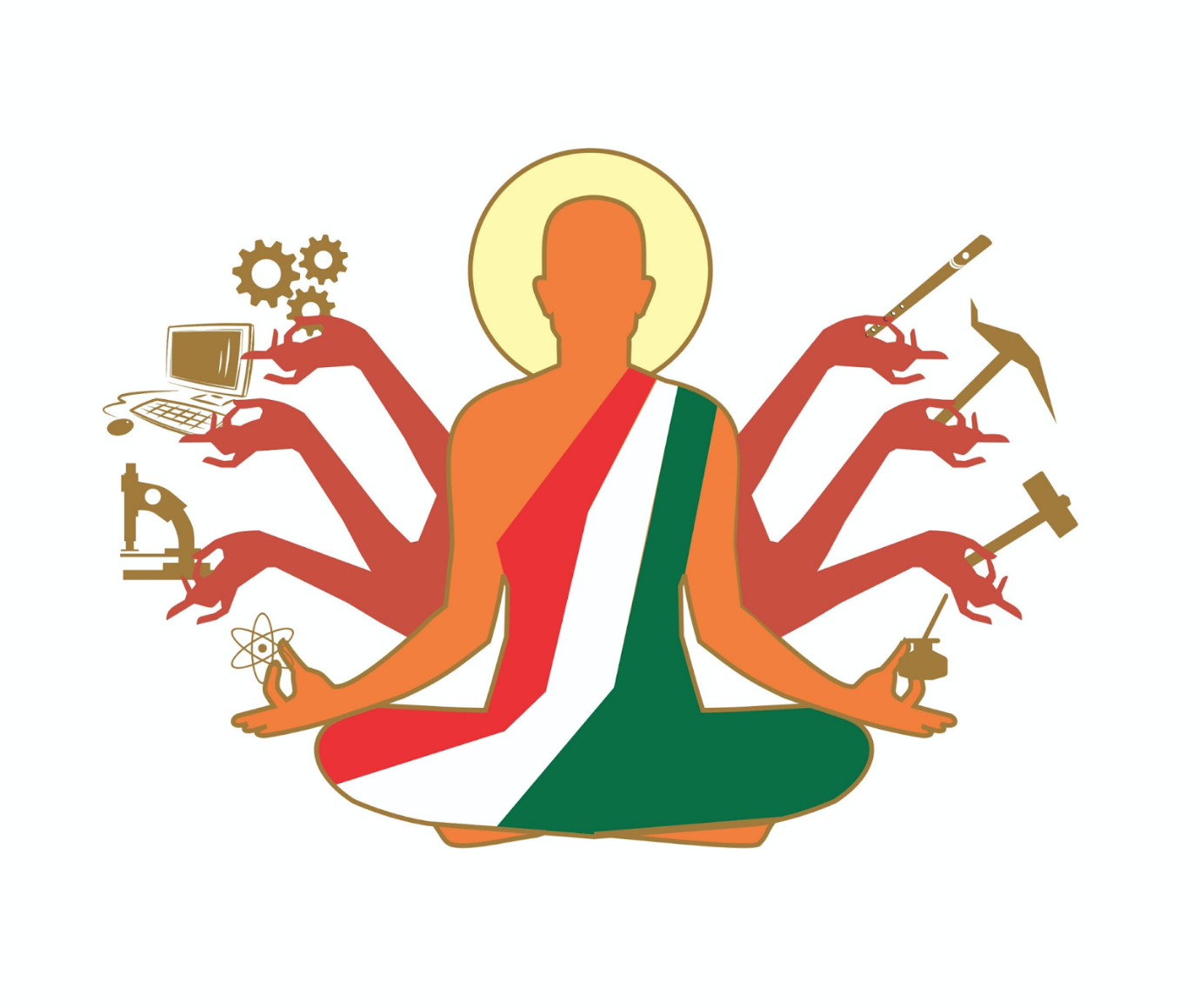 "Bharatiya Vigyan Sammelan is a program to reach the masses in the pursuit of popularizing science and technology and to facilitate interactions within common people and scientific fraternity. "
BVS is a conglomeration of scientists, artisans, technocrats, traditional innovators, students and common people organised once in two years. It has become an excellent platform to bring together whoever contributes to science, which has become a definition and identity in the field of scientific seminars and symposiums.
It is widely believed that the insights of future development are rooted in the Vedic perspective (Indian Knowledge System) that sees the whole world as one family and in fact enunciates oneness of the whole universe.
BVS aims to provide a channel of communication between traditional and modern science using any Bharatiya regional language. BVS champions the cause of Bharatiya heritage and cordial synthesis of natural and spiritual sciences; and to motivate young scientists towards greater creativity and originality.
Expo - Exhibition has been an integral part of BVS since its inception which showcases Indian achievement in science and technology.
Bharatiya Vigyan Sammelan so far
| Edition | Place / Location | Year | Theme |
| --- | --- | --- | --- |
| First | Bhopal, Madhya Pradesh | November 23-25, 2007 | Integral Scientific Management of Natural Resources For Sustainable Development |
| Second | Indore, Madhya Pradesh | November 27 - December 3, 2009 | Green Technologies for Sustainable Development |
| Third | Jalandhar, Panjab | October 11-14, 2012 | Science for Global Development |
| Fourth | Panjim, Goa | February 5-8, 2015 | Innovation in science and technology in service of mankind |
| Fifth | Pune, Maharashtra | May 11-14, 2017 | Confluence of traditional and modern sciences: A new integral vision for development |