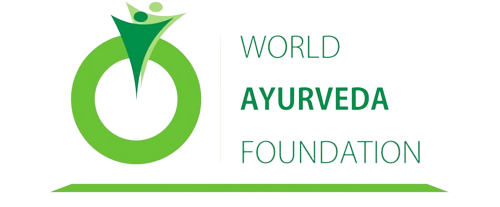 "World Ayurveda Foundation is a platform for all stakeholders in the Ayurvedic fraternity to collaborate, share and propagate Ayurveda around the globe"
Founded in 2011, the World Ayurveda Foundation (WAF) is an initiative by Vijnana Bharati aimed at global propagation of Ayurveda. As part of a larger intellectual movement under the aegis of the Swadeshi Science Movement undertaken by Vijnana Bharati, WAF is a platform that would take Ayurveda to the world for all the benefits mankind can draw from traditional health sciences.
WAF is a registered Society with the Charity Commissioner in the State of Karnataka with an illustrious Board of Trustees as its guiding force. Stakeholder involvement by participation, guidance, and responsible management is the hallmark of WAF.
The objectives of WAF reflect global scope. Propagation and encouragement of all activities- scientific and Ayurveda-related activities are the core principles. Support to research, health-care programmes through camps, clinics and sanatoriums, documentation, organization of study groups, seminars, exhibitions and knowledge initiatives to popularize Ayurveda in the far corners of the world are the broad latitudes of focus at WAF. Ayurveda as a sector requires the kind of stewardship and voice that genuinely bring out the ethos of Ayurveda in matters that govern policy and planning with State and Central government administration in India and the world over. WAF is positioned to provide this much-needed leadership with its wide participation of various stakeholder groups.
1. Initiative of World Ayurveda Foundation
2. Scientific Publication by World Ayurveda Foundation
Journal of Ayurveda and Integrative Medicine (J-AIM)
The Journal of Ayurveda and Integrative Medicine (J-AIM) is an official publication of the World Ayurveda Foundation and Transdisciplinary University, Bangalore. It is published by Elsevier & indexed in the prestigious PubMed, Scopus, and E-WoS.
This Journal on Ayurveda is being circulated globally and is a highly regarded journal with an international presence. It is also an open-access journal to pave the way for Integrative Health Sciences that focus on Indian knowledge systems. It helps Authors, Reviewers, Editors & Readers in their capacity-building.
J-AIM's Special Issues